Crafting big beer ideas in KELOLAND
May 24, 2019 // Matt Holsen, KELO
It takes a lot of blood, sweat and tears to make your own beers and no one knows that better than the owners of Severance Brewing Company.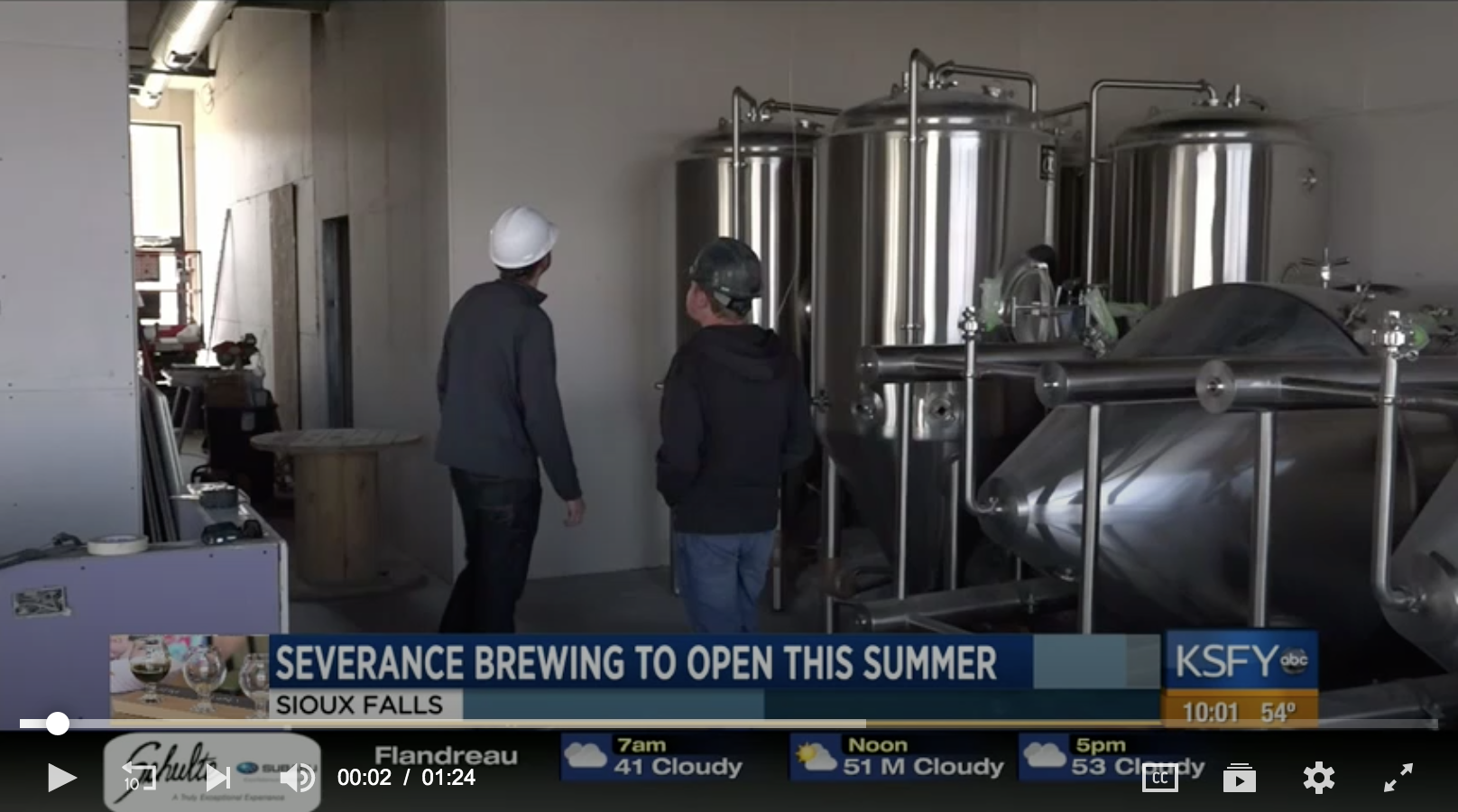 Severance Brewing Co. opening this summer
May 5, 2019 // Ricardo Lewis, KSFY
Uptown Sioux Falls is going to be bustling with fun things to do this summer and if you're old enough you can experience a brand new one of a kind brewery opening this summer.
New brewery starts construction, debuts collaboration
April 4, 2019 // SiouxFalls.Business
Severance Brewing Co. has started to build out its downtown brewery.
It's going into the first floor of The Cascade, the new mixed-use building that will include apartments on the upper floors across from Falls Park West.
New Sioux Falls Brewery Will Offer Monster Cookie Beer, Spicy Hot Chocolate Porter
Aug. 16, 2018 // Casey Wonnenberg, KELO
How about a Monster Cookie beer? That's one of the brews a new uptown Sioux Falls business plans to offer.
Brewery leases first space at The Cascade
Aug. 6, 2018 // SiouxFalls.Business
Severance Brewing Co. plans to open in the new downtown Cascade project next spring.
As downtown Cascade's wait list grows, lottery party is planned to start leasing
July 25, 2018 // SiouxFalls.Business
The Cascade apartment project on North Phillips Avenue doesn't open for residents until next spring, but demand is so strong it might take a little luck to lock in an apartment.
Uptown's Cascade draws interest from brewery, restaurants
March 26, 2018 // SiouxFalls.Business
The Cascade is still about one year from opening, but businesses already are close to committing to space in the Uptown project.